Your Trusted Partner in High Risk Merchant Account Placement
Founded in Knoxville, TN USA in 1991 Global Card Payment and its affiliates have been servicing the domestic, off-shore, and High Risk merchant account industry for over 20 years!
100% of our focus is now on the High Risk Merchant category. Through our contacts and relationships in places like USA, India, Israel, France, and the UK we bring a global network of processors and banks to your doorstep.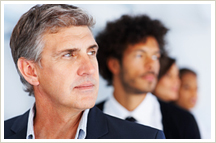 Stop the endless cycle of being denied an account and call a true High Risk Specialist Today!
We Guarantee to place your account with a reputable precessor and bank at the most competitive rate found anywhere
Take Control and Partner with a True High Risk Merchant Account Specialist.
Recent Testimonials
"...After being robbed with high rates, denied and shut down for normal chargeback activity I was about to get out of the Adult Merchandise business for good. I had nowhere to turn! Then I found the Global Card Payment team and I have never looked back. Thank You!!!!..."
G. Walcott / Dreams N Things/ 5.18.11

The best service, at the best rate, and the quickes start up and funding time I have ever had. I will never look elsewhere for my processing needs...."
M. Barritio / TLM Services Inc / 6.11.11