Global Solutions for High Risk Merchants
There is an ever-growing number of business categories that are being labeled as High Risk by the major card companies. That is why it is important to chooe a leader in the High Risk industry to parnter with to find placement for your account. Submit an Application today and see the difference our experience can make.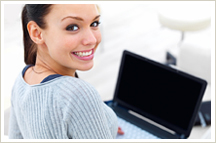 99.9% Approcal Rates and the experience to find a lasting home for your processing needs - Contact Us Today.
Through our newtork of banking and processor relationships we can guarantee that we will find placememntn for your High Risk Account at the most competitive rate you'll find anywhere!
For many high risk business owners, getting a high risk merchant account can be tough work—sometimes nearly impossible. Acquiring banks classify your business as high risk based on a variety of factors. Some of those factors you can change and some you cannot. For instance, as an adult content merchant, it is not your fault that there are age regulations associated with the industry, and you cannot help that the rule and regulations are constantly changing.
However, there are some factors merchants can change about how they operate their businesses that will make it easier to get approved for a high risk merchant account. We urge you to implement one or multiple of the suggestions below to help you lower your risk factor.
Process payments with multiple high risk merchant accounts. If you have a high monthly sales volume, distribute the amount among multiple merchant accounts. This way, each high risk merchant account will have a lower monthly sales volume. We recommend to call us to get help with alternate accounts.
Be honest and upfront about bad credit. While offshore acquiring banks do not care if you have bad credit, we perform background checks and will discover the truth behind your bad credit, so you may earn brownie points with high risk merchant account providers for your honesty.
Reduce chargebacks. There are several ways to prevent chargebacks. Some examples include optimizing your billing descriptor so customers recognize their purchase and using a shipping service that requires a signature upon receipt. A lower chargeback ratio means a lower risk profile.
Use a third party merchant account to gain credit card processing history. Whether you have no credit card processing history or bad credit card processing history, a third party processor will accept credit card payments on your behalf, allowing you to gain good credit card processing history for your business.
Let us host your payments page. Letting Porn Site Processing provide you with a secure payments page will lower your risk factor.
Use 3D Secure technology. Using a 3D Secure merchant account will lower your risk factor since it shifts the fraud prevention liability from merchant to bank.
Incorporate your business in a low risk country. By incorporating your business in the US, Canada, Australia, Western or Northern Europe, or Japan, you will lower your risk profile.
Easy High Risk Merchant Account Approvals!
Online credit card processing will greatly increase your sales and keep you in the competitive game. To be a successful business owner, do all you can to lower your risk profile so you can accept credit cards online for your business. If you are a high risk merchant, remember that a high risk merchant account is not out of your grasp.
Wel specializes in providing offshore, domestic, and high risk merchant accounts to business owners in a variety of e-commerce industries. Our rates are affordable and our services are top-notch. We have been providing high risk merchant services for more than 10 years and truly understand your credit card processing needs. Contact us for your adult merchant account needs or click here for all other high risk merchant account needs.
Service & Professionalism Guaranteed

We want to see YOUR BUSINESS GROW. Parnter with us and see how we back-up that promise!
Our Most Common Categories