Merchant Service Solutions for the Tobacco, Hemp & MMJ Industry
The Alcohol and Tobacco Tax Trade Bureau has made the sale of ecigarettes, cannabis, mmj and hemp, and even high quality cigars something to stress over for any business owner that depends on tobacco and hemp cannabis products as a staple in their sales profit. With all the legal preparation that surrounds simply selling hemp or tobacco products in the United States, some businesses often forget the risks that go into each simple sales transaction that includes a hemp or tobacco product.
A third party merchant that has taken high risk transactions into consideration may allow a business owner to avoid multiple chargebacks, or expensive fines associated with common mistakes made by cannabis marijuana and tobacco retailers unfamiliar with all the rules and regulations surrounding both online tobacco transactions and simple person-to-person hemp, weed and tobacco sales that a regular entrepreneur may not even realize existed until the transaction has already been completed with their POS merchandise.
Cigarette and Tobacco wholesaling generated a whopping $129 billion in revenue from 2010 to 2015 throughout the United States. With facts like that, there's no doubt that the smoke shop medical marijuana and tobacco industry, although made to be taboo in the modern day sales arena - still has a large amount of untapped profit waiting for those that go about their transactions diligently while remembering that they are considered a high risk merchant.
Throughout the United States in 2015, an estimated 74% of hemp and tobacco purchases in the U.S. consisted of bongs, glass pipes, hookahs, dank supplies and ecigarettes. Throughout the past few years, the tax and distribution laws surrounding cigarettes have changed drastically, and also differ widely from state to state. When a business chooses to process their own virtual payments, this can often mean missing crucial steps to avoid chargebacks, or possibly even the shutdown of their business.
Many online businesses don't think carefully about what a virtual terminal used for online sales can imply when in tandem with rules and regulations surrounding hundreds of services and products. Having foresight in this area is especially important when a business decides to conduct e-commerce that involved products that are subject to several laws and regulations.
Using a third party merchant account that makes it a main goal to safely and successfully process ACH payments, credit card charges and all other types of virtual POS options allows a business owner to rest at ease knowing that one batte concerning their high risk merchant product is in good hands.
From 2010 to 2015, the United States cannabis, hemp, medical marijuana tobacco industry grew at an estimated rate of 1.2% in the United States. Research like this shows that although the red tape presented by the government surrounding hemp and tobacco merchant transactions in the U.S. may seem daunting; for the business owners that choose to take the stress of payment processing such a high risk product to a third party POS offered by a merchant that specializes in successfully completing these types of transactions, the profits could be limitless and stress free.
Low Rates - High Volume Tier Discounts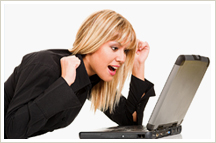 We reward our parnters with a low upfront retail and internet transaction (MOTO) rates and the ability to receive an even lower rate based on high volume transaction volume and low or no reserves.
We strive to be a true service provider with your business to make sure that you are getting the absolute best service at the absolute best visa and mastercard rates possible!
Available Services
HIGH RISK ACCOUNTS
Our specialtyis finding the right home for your visa and mastercard processing needs - we can and will place any High Risk Category!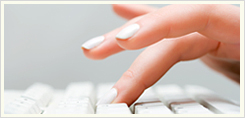 CHECK 21
ACH PROCESSING
PAYMENT GATEWAYS
VIRTUAL TERMINAL
IN STORE TERMINAL
FAST DEPOSITS