Subscription Billing, Herbal, Weight Loss, Garcinia, Skin Care
Opening a merchant account is a must on today's market. You need to be ready to accept credit card payments. Businesses big and small are accepting credit card transactions. This is further leading to the increased demand for amerchant account. Ideally, in most cases, opening a merchant account would be a pretty straightforward process. You would have to complete the application process by filing an application with a credit card processor.
Banks are the most popular choices for merchant accounts. This is because banks are more secure and come with standardized processes. But for high-risk businesses like trial and continuity billing, you might have faced the issue of being denied service by the banks. This is the case with many other high-risk businesses.
No matter how established your business is and no matter how financially sound your records are, some businesses are often classified high risks. Trial and continuitybillingis also on that list. This means that if you are looking to open a merchant account to allow credit card transactions for your trial and continuity billing then the process would be tougher than you perceive. But there are ways to tackle such situations.
The case with the online trial and continuity billing merchants:
The situation is even tougher for online merchants than for those with an established brick and mortar business. With online transactions, there are inherent risks no matter what the mode of payment is. Also, online sales and financial transactions are more often considered riskier and a little more unpredictable than the case with the real stores.
The merchant account set up for a physical store would be in a lot of ways different from that of the online merchant accounts. So it is important that you approach a credit card processor who also specializes in serving online merchants. Taking an example, payment by swiping your credit card at a POS (point of sale) device would involve different requirements as against entering your credit card billing information online on a webpage. The servers would have to be secure and there should be a promise of financial and personal information security as well.
The next level is the mobile app and mobile website transactions. This is a totally different scenario. This needs a little more technological advancement in the management of the merchant account. So do enough research to establish a list of the merchant account providers who would cater to all your needs. For this, you would first need a clarity on the actual requirements and the future scope of your business.
Did the common credit card processors deny your requests?
Denial of merchant account requests might usually happen with high-risk businesses. The policies would vary and your business if found to violate any terms would have to face grave risks down the line. Why credit card processors deny trial and continuity billing?
Continuity businesses like subscriptions, collection agencies, MLM and the others are known for a notorious history of high chargeback tracks.

The chargebacks are not just high in terms of the volume but also in terms of the frequency. This means that the credit card processor would be at a risk of higher chargebacks often. This is why banks do not allow their credit card processors to take up trial and continuity billing merchant accounts.

Recurring billing is also thought to be common with continuity businesses. This further increases the risk. It would be surprising to find that it is much easier to get a merchant account for businesses with business models which are similar to that of the trial and continuity sector. Simply because it has been established as a high-risk stake there are several credit card processors who would back-off.

Even the other popular and easier choices like Strike, First Data. PayPal etc might not be great for such businesses. The higher transaction volumes of your businesses down the line might make them rethink their decision and hold your accounts again leaving you in square one.
Other risks for startups:
The above are the risks with online merchants and high-risk merchants in general. But what if you are a startup? Your options then dwindle further. An underwriter review terms would vary with the underwriter chosen. But one thing common is that most underwriters look into the financial performances in the past. For startups, this becomes a gamble as they do not have a background to verify. This puts even stricter policies for the new businesses trying to get a merchant account. Then again a high-risk merchant account provider comes in the picture.
What do high-risk merchant account providers offer?
As these credit card processors focus on high-risk businesses, they have abetter experience in handlingriskier situations. They have enough tie-ups and enough number of credit card processors who would help balance their high chargeback situations. This means that if your business is a high-risk category or if it is a startup, the option you should blindly go for is a high-risk merchant. There are those that offer easier approvals. This means that the underwriter reviews might be more flexible and so your merchant account would definitely be processed provided you file all the valid required information.
Domestic and offshore options- which one should you choose?
The best part about choosing the domestic merchants is that they offer quicker processing times. The approval process is simpler and the entire cost incurred might also be pretty less. There might be high-risk merchant account providers who even come with rates much lower than those charged by the banks. All you would have to do is provide some basic information about your business like the
type of business,

type of products and services delivered,

transaction methods- would it be online or at a physical store in most cases
and similar such details for the vendor to understand your business and requirements. This would help them review and come up with the right merchant account design for your business at the best price. The entire process might get a little longer and more expensive in the case of offshore merchants. So choose one if your business really needs an offshore merchant account.
Low Rates - High Volume Tier Discounts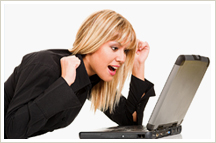 We reward our parnters with a low upfront retail and internet transaction (Mail Order) rates and the ability to receive an even lower rate based on high volume transaction volume and low or no reserves.
We strive to be a true service provider with your business to make sure that you are getting the absolute best service at the absolute best visa and mastercard rates possible!
Available Services
HIGH RISK ACCOUNTS
Our specialtyis finding the right home for your visa and mastercard processing needs - we can and will place any High Risk Category!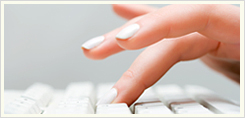 CHECK 21
ACH PROCESSING
PAYMENT GATEWAYS
VIRTUAL TERMINAL
IN STORE TERMINAL
FAST DEPOSITS