Your Guide to The Best Merchant Providers
Businesses all over the world have to be in line with the growing technological innovations. Otherwise, they will certainly lag behind. There is competition in every corner. Delivering value to customers is and should be the foremost goal of any business. Be it the processing or the payments or any other aspect, implementing the changes related to a business and the way businesses are conducted is of great importance. More so, in the current scenario of the booming online businesses. But what if your business falls under a High Risk category? Do you have any options at all, for getting a merchant account? Are other financial institutions willing to provide the support for payment processing? With many banks unwilling to underwrite, what could be the options present for the High Risk Merchants?
Fortunately for businesses that are categorized as High Risk Business entities, our High Risk Merchant accounts and solutions are a good answer. Read on to find out more on High Risk Merchant Accounts.
What constitutes a High Risk Merchant?
A lot of factors come into play when deciding whether a business is a high risk one or not. Some of the reasons could be:
» It is an offshore business.
» A particular industry is categorized as high risk, making all businesses transacting in that as high risk.
» If the industry has high instances of chargebacks.
» If there is a bad credit history.
» Questionable sales and marketing tactics and practices.
An online payment gateway provider for High Risk Merchants
When a business falls under the High risk business category, finding quality credit card processors is surely a difficult task. But it is not an impossible one. The options may be less, but they are present. What is deemed as a high risk business for one provider may not be so with the other provider. It is a good idea to scour the market to find good reputable and experienced processors who specialize in High Risk Merchant accounts. A point to be noted is that High Risk merchants are generally subjected to charge backs, excessive high rates, fund holds etc. Hence choosing the right provider who gives quality service is of utmost importance.
A good provider not only facilitates an e- commerce merchant account for processing online credit card transactions and payment gateways, it also provides good customer support.
More on High risk Merchant accounts – Our specialty
Whether you are looking for:
» Credit card processing services
» Online payment solutions
» ACH and Check Services
» Offshore processing solutions;
For your High Risk Business, we are proud to say that this is our specialty. Regardless of the risk level, (High Risk/Low Risk), high risk merchants can get their accounts by following simple steps. Being a leader in the high risk credit card processing sector, we partner with 3rd party processors and overseas offshore banks to provide the best and most affordable merchant accounts for high risk merchants. Our approval process and application process is fairly simple. We help your newly established business grow to greater heights, by providing effective solutions.
Some of the High Risk merchant accounts that we provide are:
Merchant Account for Low Credit or Bad Credit Score

Merchant Account for MLM Merchants

Merchant Account for Health and Gym Membership

Merchant Account for Online Dating Websites

Merchant Account for Cannabis Oil / Lotions

Merchant Account for Pawn Shops

Merchant Account for Massage Parlors

Merchant Account for High Ticket High Volume Businesses

Merchant Account for Firearm Dealers

Merchant Account for Vitamin and Herbal Supplements

Merchant Account for E-cigarette Vaporizers

Merchant Account for Bail Bonds

Merchant Account for Student Loan Consolidation Doc Prep

Merchant Account for Membership Clubs

Merchant Account for Credit Counseling Business

Merchant Account for Web Marketing and SEO Services

Merchant Account for Inbound Outbound Telemarketing

Merchant account for International Call Center

Merchant account for Gun Sales

Merchant account for Check Cashing services

Merchant accounts for Downloadable Software

Merchant accounts for TMF Merchant Accounts

Merchant accounts for Hair Restoration Services
Our High Risk Merchant account Processing services generally include
A virtual terminal

Easy to use interface

A fraud detection program

Fast set up

Easy installation process

Lowest possible rates in the industry

No application fees

No set-up fees

High approval rates

No deposit required

24/7 support – Merchant and Customer

No hidden charges
Merchant accounts for Denied/Shut off businesses and New Startups
Many high risk businesses face a number of hurdles in the initial stages. Even new startups face this scenario.
And the first one for a new entity is the setting up of a Merchant account. Many providers deny a merchant account to new corporations or business entities as they do not have sufficient trading history to back them.
Second, due to the strict underwriting guidelines of the Merchant account providers, some business entities are deemed High risk and become denied or shut off businesses for a merchant account.
The only other solution then, for them, is going for alternative merchant account solutions like PayPal, First Data etc. Of course, these also have their pros and cons with their limitations.
Fortunately for these new startup organizations and other establishments that are considered high risk, we provide very effective payment gateway solutions along with credit card processing.
Get Your Application Approved
There are many effective solutions present nowadays, for high risk merchant accounts. Acquiring an offshore merchant account is the easiest if a brand new business does not have a positive trading and processing history. With the help of third party merchant accounts, it is easy to achieve this. The overall risk account of the third party merchant accounts is balanced by ensuring that there is a good balance between the total number of high risk businesses and low risk business in the portfolio.
It need not be a perplexing task to get going with your businesses. Grow your business with the help of our efficient solutions, tailor-made for High Risk Merchants.
Low Rates - High Volume Tier Discounts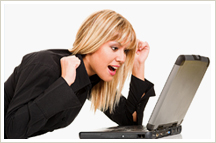 We reward our parnters with a low upfront retail and internet transaction (Mail Order) rates and the ability to receive an even lower rate based on high volume transaction volume and low or no reserves.
We strive to be a true service provider with your business to make sure that you are getting the absolute best service at the absolute best visa and mastercard rates possible!
Available Services
HIGH RISK ACCOUNTS
Our specialtyis finding the right home for your visa and mastercard processing needs - we can and will place any High Risk Category!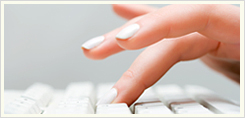 CHECK 21
ACH PROCESSING
PAYMENT GATEWAYS
VIRTUAL TERMINAL
IN STORE TERMINAL
FAST DEPOSITS