Merchant Service Solutions for the Pharmaceutical Industry
We've all seen some sort of public scandal involving the online pharmaceutical industry. However, for those that take part in the industry, it can lead to high payouts and fast profit when gone about in a responsible and diligent manner. Considering the nature and importance of the product, and the fact that the point of sale is 100% virtual - a business using virtual terminals used to process the sales of pharmaceuticals must always be aware of the risks involved, as well as the ever changing regulations.
Research shows that throughout the past five years, more and more Americans are making the decision to purchase their medication online. This can be rationalized by many upsides to online purchasing such as delivery, pricing, convenience, and privacy. However, considering everything that must be taken into account surrounding an online pharmaceutical sale.
Over 80% of all pharmaceutical production and consumption occurs in the United States. For those exploring and benefiting from selling pharmaceuticals online, this means there is a largely concentrated customer base waiting for the opportunity to easily and quickly purchase their medications from the privacy of their own homes.
However, in 2015 the US federal government took a close look at the online pharmaceutical industry and shut down over 10,600 websites involved in POS transactions involving pharmaceutical products. Tough facts like these ring true to the fact that any business involved in the payment processing or virtual billing of these pharmaceutical products is subject to much stricter ridicule when it comes to their online sales and POS processes.
With the transparency of the internet and varying laws surrounding the virtual sales of pharmaceuticals, anyone involved in the sale of these products online must consider it a high risk transaction. With the large amount of profit available behind this business opportunity, it only makes sense to take advantage of a third party payment processing option.
With all the red tape surrounding virtual terminals and POS options, combined with the particularly high risk product that is medication - it only makes sense to employ a company well versed in processing high risk transactions. Using a payment processing company used to the virtual sale of high risk items allows a business to focus on all the other details and fine print they must keep in check to continue achieving a steady stream of income through online transactions.
Another benefit to employing a third party payment processor is their ability to reduce chargebacks and safely process ACH transactions both onshore and offshore. With pharmaceutical laws changing not only from state to state, but also from country to country.
In this case, the ability to use a third party payment processor really does serve as a safety net for the business itself. Not only can the owner reap the benefits of virtual terminals processing payments everyday, with no effort on their part - but they can also rest assured that the payments are being processed in a responsible manner by an informed and professional company.
Low Rates - High Volume Tier Discounts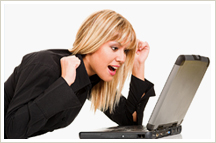 We reward our parnters with a low upfront retail and internet transaction (MOTO) rates and the ability to receive an even lower rate based on high volume transaction volume and low or no reserves.
We strive to be a true service provider with your business to make sure that you are getting the absolute best service at the absolute best visa and mastercard rates possible!
Available Services
HIGH RISK ACCOUNTS
Our specialtyis finding the right home for your visa and mastercard processing needs - we can and will place any High Risk Category!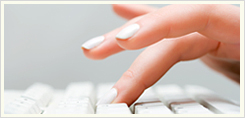 CHECK 21
ACH PROCESSING
PAYMENT GATEWAYS
VIRTUAL TERMINAL
IN STORE TERMINAL
FAST DEPOSITS