Nutraceutical Payment Processor
Nutraceutical sales online can range from herbal supplements to health food marketing from an "all natural standpoint". One of the main problems with marketing these products online is the mass amount of controversial information regularly spread about these products that could lead to chargebacks and payment reversals when buyers question the legitimacy of the product. Even though there are many honest business people in the online nutraceutical sales game, the skeptics do seem to get the best of many paying customers, often causing them to question their purchases.
Nutraceuticals often face the same payment processing risks that hemp based products do. Great high risk products sold online include hemp oil, smoking accessories, online gaming passes, online gambling website access, water pipe websites, as well as websites of the adult nature..
The main point of issue for those selling anything in the nutraceuticals industry online is an in-house payment processing system that can cause hours of headaches and payment conflicts a day. Especially those that are not built with the support to handle high-risk online transactions.
The use of nutraceutical products can be traced all the way back to Ancient Egypt, and has been a thriving and developing industry since throughout the globe. However, due to all the regulations and requirements surrounding this group of products, the quality of your virtual terminal, and the processing company is key in guaranteeing successful transactions for your customers. Online transactions can very easily fail, especially if the point of sale technology isnt up to par, and doesn't functions seamlessly each and every time.
A few of the main nutraceutical products sold online daily include food additives, health supplements, medicinal mushrooms, and other products that may or may not be regulated and approved by all the typical agencies. The term nutraceutical translates to products containing "isolated nutrients". This mean the term could apply to a dietary supplement, a medicine, or a health food. The U.S. nutraceutical market is estimated to reach $75.3 billion in 2017. However, many online business owners face the challenge of high risk transactions, and managing their own payment processing as their sales transactions grow in a booming market for their products. Chargebacks, failed transactions, substandard virtual terminals, and low quality POS systems can often lead to botched transactions, and lost profit for business owners attempting to juggle running a business, and maintain the checks and balances of a high quality payment processing terminal and system.
New research shows the nutraceutical industry in the United States will grow by over six percent each year. With a growth rate as favorable as that estimate, employing a third party high risk payment processing merchant could be well worth the increase in successful transactions.
Starting to form a measurable online business profit can be quite the challenge on it's own. When you add in problems like payment processors that are not equipped to handle high risk payments through main label credit card options like Visa and Mastercard - the frustrating percentage of failed transactions can leave your wallet empty, and your satisfaction with your profit in the dumps.
Best Rates - High Volume Tier Discounts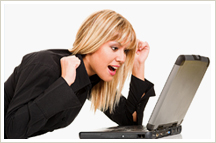 We reward small business and startups with cheapest upfront retail and internet transaction (MOTO) rates and the ability to receive an even lower rate based on high volume transaction volume and low or no reserves.
We strive to be a true service provider with your business to make sure that you are getting the absolute best service at the absolute best visa and mastercard rates possible!
Available Services
HIGH RISK ACCOUNTS
Our specialtyis finding the right home for your visa and mastercard processing needs - we can and will place any High Risk Category!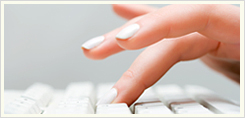 CHECK 21
ACH PROCESSING
PAYMENT GATEWAYS
VIRTUAL TERMINAL
IN STORE TERMINAL
FAST DEPOSITS