Alternative Solutions High Risk Payment Processors
Are There Any Merchant Account Solutions For Declined, Denied Closed and Shut Off Merchants?
The way businesses are conducted has seen a massive transition over the past few decades. In the US and world over, all corporations and businesses are having their online presence felt. The growing number of small enterprises in the online world is also a significant indicator as to the way things have progressed. But not all businesses have the same opportunity and ease to function perfectly in the online space. Collecting and processing payments for the new startups is a matter that has to be addressed. These are just a few issues that pop up and definitely need solutions.
All businesses do not have it the same way. For the more established ones, the going is generally easy with their good credit histories and trading histories. Opening a merchant account and getting payment gateways is very easy for these businesses. But a few with a bad credit history or Vis a Vis the industry that they are trading in, are considered as High Risk Merchants.
What are high risk payment gateway merchant accounts?
Merchant accounts are the tools through which any business can collect and process payments. Websites that deal in commercial transactions have to accept online payments. This is done by opening a merchant account through a merchant account service provider. Any Merchant Account provider should give a wide range of services and credit card options to business owners. We provide a wide range of options to our merchant account holders. Our virtual terminal solutions are apt for many businesses, even the high risk ones.
High risk Merchants – Denied/Declined/Shut off Merchant accounts
A few questions that many seek answers for are:
How is it for these high risk merchants, who have been denied/declined Merchant accounts?
Will they be able to collect and process payments online?
Fortunately for such High Risk merchants, there are many specialized solutions available. They include a payment gateway, credit card processing, offshore processing, e -commerce solutions etc. So if any Business termed as High Risk entity has been shown the door, they need not worry. Our specialized solutions for such high risk entities are a perfect solution.
Payment gateways for businesses – High risk and Low Risk Merchants
An essential requirement for businesses with commercial online transactions is the presence of a payment gateway, be it a high risk or a low risk merchant. A payment gateway as the name suggests is a gateway to accept online payments, either through credit cards or debit cards. An e-commerce application service provider provides the merchant accounts. This payment gateway facilitates transactions with respect to online payments, either debit cards or credit cards, by facilitating communication between the banks.
We provide payment gateways to a wide range of customers. Even if they have a bad credit history or no trading history, our wide range of solutions can easily cater to this class of High Risk Merchants. Our specialty is the High Risk Merchant Account category.
Some top reasons for Merchant Account Declines/shut offs
Even though your business comes under the high risk category, it is not the end. Getting a merchant account is very vital for businesses entities to grow. With us, you can get one very easily.
In most cases when a Merchant account is denied, it mostly indicates the unwillingness of the Merchant account service provider to take the risk. Most service providers have a strict underwriting and are risk averse. It is these providers who generally decline merchant accounts.
Generally, when you are applying for Merchant account with a service provider, the banks or the providers take up the risk to provide the merchant processing paraphernalia. The first step in this is the approval process. Many banks and service providers who follow the traditional pattern and who are risk averse, follow stringent approval process. They evaluate all the information and look at minimizing the financial risks and liabilities risk for themselves.
An unfavorable personal credit history, tax liens, prohibited businesses, mismatched processing volumes of the business etc. are some of the main reasons for banks and service providers to decline merchant accounts.
Whatever is the reason for a decline or shut off of a merchant account, even high risk business entities need a payment gateway solution to address their needs and to process online payments. The important aspects that each highrisk business entity needs are
Payment gateway

Virtual terminal

Risk and fraud management

E-Check solutions
Options for Shutoff/declines High Risk Merchants accounts
Many companies like PayPal, first data, Atos, intuit etc., have stricter norms and approval process. Sometimes, even the auto-approve feature does not work for high risk businesses.
But there are many other options for such cases. Choosing a merchant account service provider such as our company is a good solution. We specialize in many merchant accounts in different sectors. Some of them include High Ticket High Volume Businesses, MLM Merchants, Businesses dealing in Cannabis Oil / Lotions, Businesses with low credit or bad credit score, Health and Gym Membership entities, Pawn Shops, Credit Counseling Business, Online Dating Websites, Inbound Outbound Telemarketing, Membership Clubs, Businesses dealing in Vitamin and Herbal Supplements etc.
Offshore Merchant accounts for High Risk Merchant Accounts
This by far is a very easy method to get a merchant account. Domestic merchant accounts have better and lower rates, with a better security system. But for a startup with a comparatively nil trading history or credit history, an offshore merchant account is a good solution. Being in the high risk category, this is an efficient solution. Also known as the aggregate merchant account, these are third party accounts.
We offer setting up offshore merchant accounts to all categories of high risk merchants. Even for our offshore merchant accounts, our rates are low. Our processing limits are also nil. With our reliable services which include international credit card processing, high risk merchants can accept major debit cards, credit cards, e-checks, and all kinds of payments with overseas banks. Payment processing will be very easy and hassle free.
Our offshore credit card processing includes – speedy payment options, multi-currency processing and all major credit cards such as Visa, Master Card, American express credit cards are processed.
Low Rates - High Volume Tier Discounts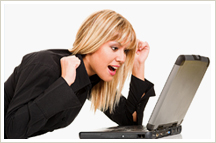 We reward our parnters with a low upfront retail and internet transaction (Mail Order) rates and the ability to receive an even lower rate based on high volume transaction volume and low or no reserves.
We strive to be a true service provider with your business to make sure that you are getting the absolute best service at the absolute best visa and mastercard rates possible!
Available Services
HIGH RISK ACCOUNTS
Our specialtyis finding the right home for your visa and mastercard processing needs - we can and will place any High Risk Category!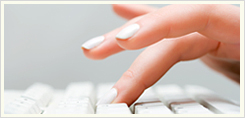 CHECK 21
ACH PROCESSING
PAYMENT GATEWAYS
VIRTUAL TERMINAL
IN STORE TERMINAL
FAST DEPOSITS