Merchants for Travel Agency, Airlines, Tourism
With the prevalence of the internet, quite a few things have changed. It has become a whole lot feasible to expand your business internationally. It has also become quite convenient to make financial transactions online. In the past, people had to worry about being mugged when they had a lot of cash on hand to make a deal. Now that such dealings are done online, this fear is no longer an issue. Furthermore, the mode of online payment is reliable and makes things a whole lot faster. It is to be expected that when such convenience is offered, more and more people will opt for it. Thus, it has become a necessity to have a merchant account for your business.
A merchant account refers to the agreement between an acceptor and a bank. Thanks to the account, businesses can accept payments from customers by means of debit and credit cards. Walking with the changing trends of time is a necessity if you want your business to attain success, which is why merchant accounts have become rather important in the current times.
The changing waves have not spared the travel industry either. These days, it is expected that travel agencies would be equipped with merchant accounts. It does not matter what line of service you provide; you could be a tour operator with the most impressive travel packages or a startup airline ticket broker. You would need to ensure that you make your business appealing to your potential clients by having a merchant account. This is where you will find us to be rather reliable. By using our services, you can ensure that you do not have to lose any prospective clients. Let us provide you an insight into the services that we provide.
Airline & Travel Tours Merchant Services
For newly formed businesses, setting up a merchant account can be a bit confusing. There is an extensive application process involved, and there is also a chance that your application would be rejected. Certain credit card processors, including PayPal, have the right to deny merchant accounts to travel agencies, and they do not have to provide a reason for it. We endeavor to ensure that your business does not have to suffer due to this reason in its initial stages. Hence, we ensure that the process is completed in a smooth manner.
We strive to ensure that we remain up to date with the tools of the trade. We try to provide you with all the information that could prove to be beneficial for you. There are certain details which competitors tend to miss out, but if it is our services that you avail, you can be confident that this is not an issue that you will have to face.
It is essential to set up a payment gateway before you proceed to receive online funds for your merchant account. It is this gateway which enables you to receive the online payments. It is important to understand the difference between payment gateways and virtual credit card terminals as minor differences are present between the two. While an online payment gateway is what makes it possible for the payment to reach your bank processor, a virtual credit card terminal is an alternative way of accepting credit cards. Via virtual terminals, the merchant can acquire access to accounts online from where they will have to enter the credit card sales manually.
Before you opt for any option, you need to come to terms with the benefits that each offers. If you are a tour provider, you will find plenty of options with regards to payment gateways that will impress you. Our payment gateway which is an appealing option as it offers impressive customer support and is affordable. Our Payment Express platform and other options that you will find useful.
It is also important to take the benefits and disadvantages of offshore and domestic banking into account. This is something which is usually not given much importance. There are many US banks which view travel agencies as a high-risk outlet due to which they might end up rejecting your application for a merchant account. Hence, it is important for you to consider domestic banking options. However, sometimes, offshore accounts are important for certain transactions. Consequently, while making the decision, you would have to ensure that you take all factors into account.
It is also important for travel service providers to think about the possibility of using multiple underwriting banks. Keep in mind that there is no risk involved if you switch from using one underwriting bank to multiple. Underwriting refers to the detailed analysis of your credit. Credit history is one aspect which is considered. If you repay your loans in the allotted time, you will have a good credit history which would, in turn, ensure that future transactions are feasible. However, having a bad credit history means that you might a harder time getting a merchant account. This is why we provide credit repair services as well.
There are many technicalities involved in the industry which need to be understood. It is important for you to understand all these details if you are looking to plant your feet firmly in the market. Therefore, it becomes necessary to opt for the right organization that is well acquainted with the trades and tricks involved in your industry. This is where we manage to stand out from our competitors as we strive to ensure that you are provided with all the information that can assist you in attaining new heights.
There are many travel agencies scattered all around the world and you will find that nearly all of them have merchant accounts. Hence, making use of this trading option has become a necessity if you wish to ensure that you do not get left behind. If you opt for our services, you can be certain that you would get the assistance you require to achieve new heights of success and reach your goals.
Low Rates - High Volume Tier Discounts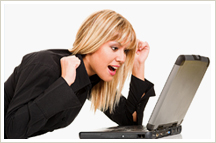 We reward our parnters with a low upfront retail and internet transaction (Mail Order) rates and the ability to receive an even lower rate based on high volume transaction volume and low or no reserves.
We strive to be a true service provider with your business to make sure that you are getting the absolute best service at the absolute best visa and mastercard rates possible!
Available Services
HIGH RISK ACCOUNTS
Our specialtyis finding the right home for your visa and mastercard processing needs - we can and will place any High Risk Category!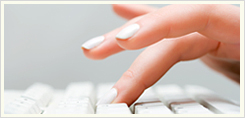 CHECK 21
ACH PROCESSING
PAYMENT GATEWAYS
VIRTUAL TERMINAL
IN STORE TERMINAL
FAST DEPOSITS